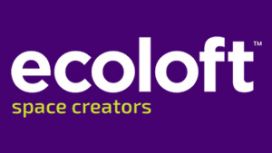 Ecoloft are loft and attic space creators. We convert un-used lofts into practical and beautifully finished loft storage rooms, loft offices and hobby rooms.
Everything we do here at Ecoloft has been created to provide the very best service to you. We have packages which are easy to understand, a loft conversion calculator to receive a quotation in seconds and offer loft conversion prices which are considered one of the cheapest in the UK.
We are a family run loft conversion company and our clients satisfaction means a great deal to the success of our business. We understand that a loft conversion can be a very expensive procedure, we want to change this. Each package we offer serves a particular requirement and budget. We don't expect you to pay upwards of £30,000 just to use your loft area for work or for extra storage space.
---
Products

We only use the best products. Where many of our competitors use loft boards which can be purchased from many DIY stores and are only 12mm thick and only 4ft x 1ft. We only install 18mm thick domestic contract wooden flooring as used as standard flooring throughout the building industry. The span of our loft boarding is 8ft x 2ft this ensuring even weight distribution across your loft more so than that of the smaller boards. The edges of our boards have a tongue and grooved interlocking system to further help reduce heat loss.

A 36 mm thick insulated hatch door is installed with all Ecoloft ladders. The hatch door is a pine wood frame, finished on each side with a white or beige HDF panel.
The loft ladder is fastened with angle brackets that enable it to be positioned and fixed precisely. The unique opening mechanism is designed in such a way that it does not hinder your access to the loft. The adjustable opening door spring mechanism is adjustable to suit personal preference.
Reviews and Ratings
Andy & Joanne Roberts, Wythenshawe, South Manchester
We just had our loft converted which we thought would be impossible, we had the deluxe package the lads ADE & MARTIN are complete work horses and the customer service is outstanding and to have such a beautiful room made out of nothing in 6 days is amazing. We would recommend these to anybody who wants a loft doing the price was brilliant. These guys are amazing so thanks once again to Ade and Martin.