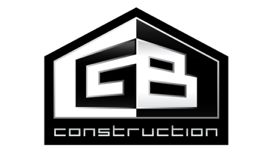 If you are looking for experienced, skilled local builders in Brighton, who would professionally undertake your construction project, you are in the right place.
GB Construction (Brighton) was established in 2010 in Brighton and Hove, by a young yet experienced man who quickly transformed sole trade building business in a successful construction company with a team of qualified and dedicated workmen. Behind the experience there is also a solid knowledge from schools and universities of a building profile.
GB Construction considers it really important, that our customers can receive the best service there is and so they trust that whatever arise during a building project, it will be dealt with professionally, considering all the factors and circumstances. We are constantly evolving, learning and mastering skills to be better. GB Construction likes to think that there is always something new that you can learn to make you better in what you are doing.
Services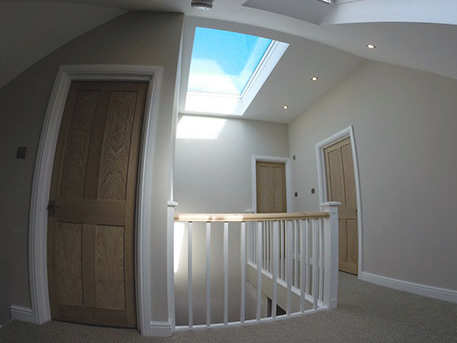 Creating a loft conversion is one of the easiest way to add more space to your home. GB Construction (Brighton) can transform your dark and dusty attic or a small loft into a bright and comfortable space, while at the same time increasing the value of your house by as much as 20%.
Every loft conversion is different, and every customer has different needs, preferences and circumstances. Whether our brief is to convert an attic space in a town-centre terrace into an artist's studio filled with natural light or create an en-suite guest bedroom in a suburban bungalow, we will help you make the best of your space. Whether you are aiming for a high-end interior with luxury finishing touches or a well-built simplicity, we will approach your project individually and pick the best solutions for your circumstances.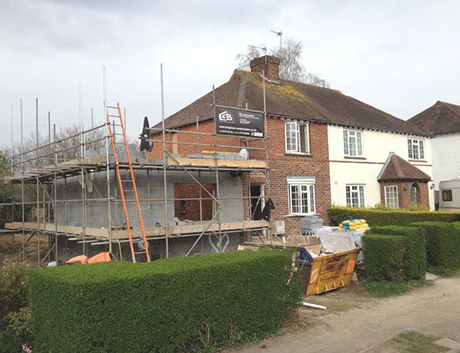 Building a house extension is one of the most popular ways of adding some extra space to your home in Brighton and Hove. It can substantially improve your living comfort, give you more space, and last but not least, it will also raise the value of your property.
GB Construction (Brighton) offers a wide range of services in building house extensions in Brighton and Hove and East Sussex area. From a simple porch extension to a complex multi-storey house extension, from a garage conversion or over-structure extension to a basement conversion, building an extension will create a space suitable for numerous uses: a garage or a workshop, a separate utility room, a new or larger kitchen, an extra bathroom, a spare bedroom, a living room or a dining area.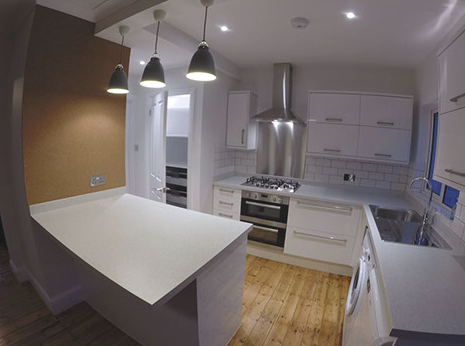 A kitchen is the heart of the modern home, not just a place to prepare meals but a social centre, a place to gather family and friends for a chat, and often the dining room as well. It is a space shared by all members of the family, where a lot of daily interaction as well as casual socialising with friends happens. Some people favour functionality and want their kitchen to be most of all an ergonomic, practical space, for others the aesthetic considerations take precedence in choosing their newly fitted kitchen. A well-designed kitchen will combine both those aspects, as well as fulfilling your individual style and practical preferences.
GB Construction (Brighton) will work with you and for you to help you to get the kitchen that's perfect for you, including all the small but important touches. To this end, we have teamed up with one of leading kitchen designers in the Brighton and Hove area. They will design the kitchen of your dreams, to your specification.
Once you are happy with the design, our team of skilled kitchen fitters and other tradesmen including plumbers and electricians will build it for you: whether you need to improve on what's already there without major upheaval, fit a kitchen you have chosen, or build a bespoke one from scratch, we will complete the project with the attention and dedication you deserve.
Reviews and Ratings
We do not have any reviews about GB Construction (Brighton) available right now.