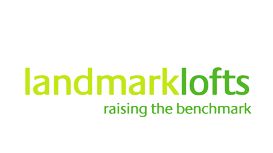 We are the only group in London specialising in loft conversions, extensions and refurbishments to include companies having attained Chartered Building Company, Chartered Architectural Practice and Chartered Building Surveyors recognition. Loft conversions are one of the most simple and cost-effective means of increasing the size, liveability and value of your home. A Landmark loft conversion can provide you with the additional space you need without the disruption of moving. Let Landmark Lofts manage your loft conversion, and turn your dream of a perfect home into a reality.
---
Reviews and Ratings
Michelle, Putney, South West London
Do not trust this company, it is part of Landmark Group (UK) ltd all run by one rip off person, Mr James Alexander Gold.